Update: It's important to note on the side of gaming monitors, as a Philips spokesperson tells us, "Our US colleagues do not enjoy such a vast Evnia range as we do in the UK/Europe." The US will only get two OLED monitors: The 34-inch, ultrawide Evnia 34M2C8600 (opens in new tab) for $1,500, and the 42-inch 42M2N8900, which comes in at $1,600.
---
Deep in the belly of a London gaming club, Philips has launched its first gaming peripherals, the newest additions to its Evnia gaming brand (opens in new tab). There I had the chance to get my hands on its new gaming headset, keyboard, and mouse. And I've come away feeling a little unsure about Philips' new gamer gear. In particular when it comes to Envia's restrictiveness with colour and whether, in my experience, the various gaming peripherals will live up to their final pricing.
There I was in Platform—Canary Wharf's newest Philips-supported gaming bar—where stood rows upon rows of booths, littered with exceptionally large Philips TVs. The place was partially 'manned' by a winking, dancing robot which sort of frightened most of us, but I was able to sneak past our new robot overlord for some light headset, mouse, and keyboard testing.
As the crowd of influencers, reviewers, and would-be esports affiliates sipped their purple, Philips-themed cocktails, I slipped away to get a feel for the peripherals, and find out whether they live up to the Philips legacy.
On the whole, the headsets all look great. At the low end, the Evnia 3000-series headset design includes a headband that's flecked black and… maybe blue? It's very hard to tell with all this RGB everywhere. It's got that 'I'm made of recycled plastic' aesthetic that plenty of tech brands are moving towards. And I have to say, it's working for me.
The headband is a bit odd though.
Rather than go for a strap as with the other Evnia series, it's like Philips has wedged a spongy whoopee cushion between the frame and the user's head. Don't get me wrong, it doesn't look bad, and it doesn't make that noise when you put it on, but it certainly looks unlike any gaming headset (opens in new tab) I've ever tried.
It's comfy enough for a short session, though despite the large ear cups there's not huge amounts of room inside their closed-back design. What those thick ear pads mean is better passive sound isolation, but they may be less appealing for our larger-eared gamer friends. The design is much the same at the other tier levels, with the main differences as you move up being more RGB and, at the top-end, wireless capability.
None of the headsets are heavy pieces of kit, though. Even at the higher end, the Evnia 7000-series' TAG7208 headset with the RGB strip on the ear cups is pretty darn light. The comfort is helped along by a much more effective, strap-type headband here, though. Less whoopee cushion stylings, there.
Generally I take a lack of weight as a warning, but the overall build quality seems in line with what we've come to expect from Philips manufacturing. That is a good thing.
The adjustable flip mic seems a little on the flimsy side, but we'll see how that fares when we get our hands on it for a longer time. Either way, all the headsets sound like the 50mm drivers have some real rich audio quality going for them.
As you'd expect from a Cherry MX red switch gaming keyboard, the high-end Evnia keyboards feel great. Media keys included, and full size (just the way I like them) they feel responsive and satisfying to type on, from what little I could glean. I'm also loving the bright white, minimalist look.
It really gives the RGB a chance to glow up the whole board. It is a little sad that there's no white option for the lower end; you're essentially stuck with all these extra features (and a higher price bracket) if you want shiny white peripherals.
Not cool, Philips, I want to play ice queen but I'm poor.
The gaming mice on the other hand are looking pretty basic. There's a nice satisfying click to them, with more weight in the higher-end's SPK9708—likely due to the battery pack since it's wireless, as well as the many RGB LEDs included—but there's not a lot to them other than that. Basic, yet functional, the 7000-8000-series will clock in at a peak 20,000DPI, along with dual connectivity and a couple of buttons on the side.
Philips' Evnia goodies have made it abundantly clear that they're trying to move away from the generic gamer aesthetic, though I'm not sure I'd call it 'more elegant (opens in new tab)' as our Jorge puts it. It's simple, minimal, but still a little clunky. Either way, Philips' first gaming peripherals are coming in June, so we'll have more info then.
Your next upgrade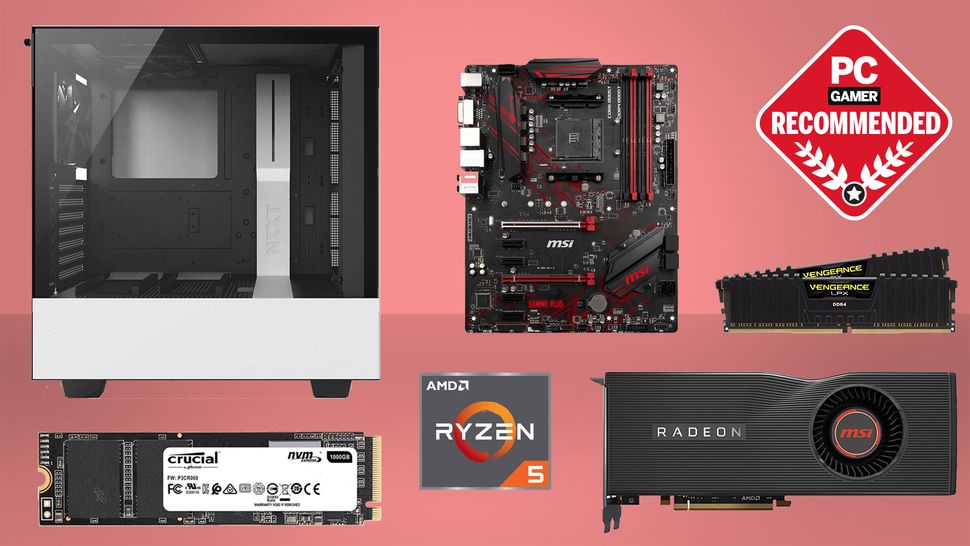 Best CPU for gaming (opens in new tab): The top chips from Intel and AMD
Best gaming motherboard (opens in new tab): The right boards
Best graphics card (opens in new tab): Your perfect pixel-pusher awaits
Best SSD for gaming (opens in new tab): Get into the game ahead of the rest
As for the new Evnia gaming monitors (opens in new tab), these include a new 5000-series offering in the form of a speedy budget panel, and another, still cheaper monitor heading the newly launched 3000-series of gaming gear.
The Evnia 5000-series now includes the 25M2N5200P, a 35% recycled IPS gaming monitor with a 1ms GtG response and 280Hz refresh rate. The 3000-series' new 25M2N3200W VA gaming monitor, on the other hand, runs at 240Hz and clocks in with 0.5ms MPRT, though it's lacking some of the frills of the higher-end, such as a USB dock. The latter does come in at just £180, however. That's £90 cheaper than the £270 5000-series option. We're still waiting on US pricing, but that's incoming.
The new budget monitors have the potential to broaden the appeal of the brand at the lower end of the market, and for competitive gamers who aren't concerned about high-resolution gaming. And together with a wide range of peripherals, the launch has given us the distinct impression that Evnia is trying to bring something to the table for everyone.